Expert Emergency Locksmith Ignition Repair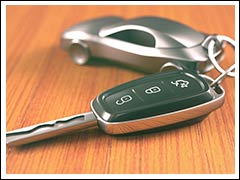 Is your car throwing up ignition problems? Does the key fail to fire up the engine? What do you do under such circumstances? Often, the instinctive course of action for many involves calling the mechanic's shop or the dealership. But let us tell you this: that's not the only place that can fix up your ignition. If you want ignition repair services that are delivered fast and at lower prices, you can always call an auto locksmith. There's no better choice than Expert Emergency Locksmith, a premier locksmith service agency that has a dedicated auto division comprising of trained experts.
Here are a few problems that need immediate ignition repair:
Car refuses to start

Over time, excessive use may wear down ignition switches and the car engine might not respond promptly when the key is turned. We can fix or replace the switch.

Key doesn't turn​

If your key refuses to turn, then it's a sure-fire way to know that an ignition repair is overdue. This often involves replacement of the inner parts to facilitate movement of the key.

Frequent vehicle stalling​

Delaying ignition repairs can deteriorate the condition of the system, eventually leading to vehicle stalling. If you don't want your vehicle to shut down midway through a drive then it's vital to address issues at the first signs of trouble.
Choose Expert Emergency Locksmith for:
Mobile services: If your vehicle stalls, a mechanic might ask you to tow your vehicle to the shop, but we won't. We are completely mobile, which means our technicians are constantly on-the-move and all the necessary tools travel with them in our vans. This allows us to reach you where you are and provide spot fixes.
24/7 services:No one can estimate when your car's ignition might choose to throw up unwarranted trouble. But when it does, we'll be ready. Operating 24/7, you can avail assistance from our automotive locksmiths at any time, at no extra costs.
Super fast solutions: Your car dealer might ask you to leave your vehicle in the garage for a few days. We won't keep your vehicle with us for an extended period for ignition repair; rather we work to resolve the issue then and there. Our skilled locksmiths, combined with our cutting-edge tools and vast expertise, enable us to find a resolution quickly.
Ran into an ignition issue? Get in touch with us on 888-805-7044 forignition repair!