Expert Emergency Locksmith Car Keys Made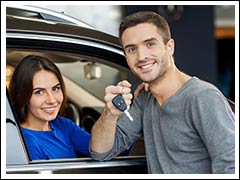 If you own an 80's sedan and a modern 21st century vehicle, the style and sophistication aside, the one major difference lies in the locks & keys used. Today, technology has come a long way and so have car keys. What were simple, crudely-cut mechanical objects are now complex entities infused with electronic elements. On the upside, these keys designed to thwart car theft attempts can keep your vehicle safe and secure, on the downside, losing them will set you back by several hundred bucks. Being tough to create, car keys rarely come cheap – and your car dealership will certainly affirm that fact.
The better option: If you want to get car keys made at an affordable price, it's better to entrust the job to a locksmith. Expert Emergency Locksmith is a renowned locksmith service company that has a specialized automotive division setup in your local area, dedicated to addressing a wide range of vehicular lock & key issues at nominal prices.
Why choose locksmiths instead of dealers?
Convenience:
If you request your dealer to get new car keys made, you might have to probably take a day off work, make your way to the store with all the necessary documents and then visit again to collect the key. When you hire us, you get services delivered right where you are.
Cost concerns:
Most dealerships charge twice or thrice the price charged by locksmiths, proving very heavy on the pockets! If you want to steer clear of it, hiring a locksmith to get car keys made is a viable option.
Save more time:
Ask your dealer for the turnaround time for a transponder keys and you might be given an estimate ranging anywhere between 5-10 days, perhaps even more in some cases. Locksmiths, considering how their specialty involves making keys, can get the job done in less than an hour.
24-hour services
You don't lose your keys purposefully. You can unknowingly drop them somewhere or lock them in your car. The bottom line is: such situations do not announce their arrival. It can happen early in the morning or at midnight. No matter when it happens and no matter where you are in the locality, you can always count on us 24/7 to reach you and get car keys made in no time!
Stolen car key? Malfunctioning transponder key? Need a spare? For all your car key needs, call us on 888-805-7044!