Expert Emergency Locksmith Auto Locksmith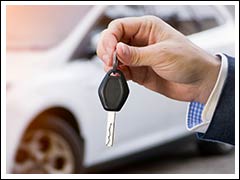 When you get locked out of your car or your ignition stops working or your car lock jams, it's vital to retain your composure and approach the issue in a logical manner. Often, vehicle owners take matters into their own hands and attempt repairs they learned from the internet or use destructive force to regain entry. Before you attempt something that might lead to expensive repairs, give Expert Emergency Locksmith a call. Unlike other locksmith companies in the locality, we won't take forever to resolve your issues. We run a 24/7 auto locksmith division and are fast, reliable and affordable.
24 hr assistance for car owners
Our auto locksmiths are available 24 hours a day, 7 days a week and can provide prompt assistance to clients anywhere in and around your local area. Thanks to a huge fleet of vans, we're able to provide roadside assistance and deliver solutions right where you are. All you need to do is call us, tell us your issue and our representative will ensure that a team reaches you in less than 20 minutes. Once our team gets there, everything we need; from the tools to key blanks, is loaded into our vans, enabling us to provide a complete solution onsite.
All-inclusive auto locksmith service
Our auto locksmiths can handle varied requests from car owners. Here are some of our most sought-after services:
New car keys made: From smart keys, keys with remotes, to standard variants – we can make just about any key in a matter of minutes. We can also fix malfunctioning key fobs or reprogram transponder keys.

Broken key extraction:Did the key break in the car lock? Call our auto locksmiths to get the pieces out with zero damage.

Lockout help:Locked out of your vehicle? Don't worry, we can send help right away to restore access in a minimal time, without inflicting any damage on your car or its lock.

Car trunk unlock: No matter what model your car is, if you've lost the key to your trunk or find the lock jammed, our auto locksmiths can open it in no time.

Ignition repairs: Faulty ignition switch? Frequent vehicle stalling? Any ignition-related trouble finds a solution at Expert Emergency Locksmith. We can repair/replace components and get your ignition up and running in no time.
Be it locks fix or a transponder key making, if it's related to your vehicle's locks and keys, then our auto locksmithscan handle it. Call now on 888-805-7044!